Once a user clicks into a project, they're brought to a detail page that lists out a description and the roles that the poster is looking to fill.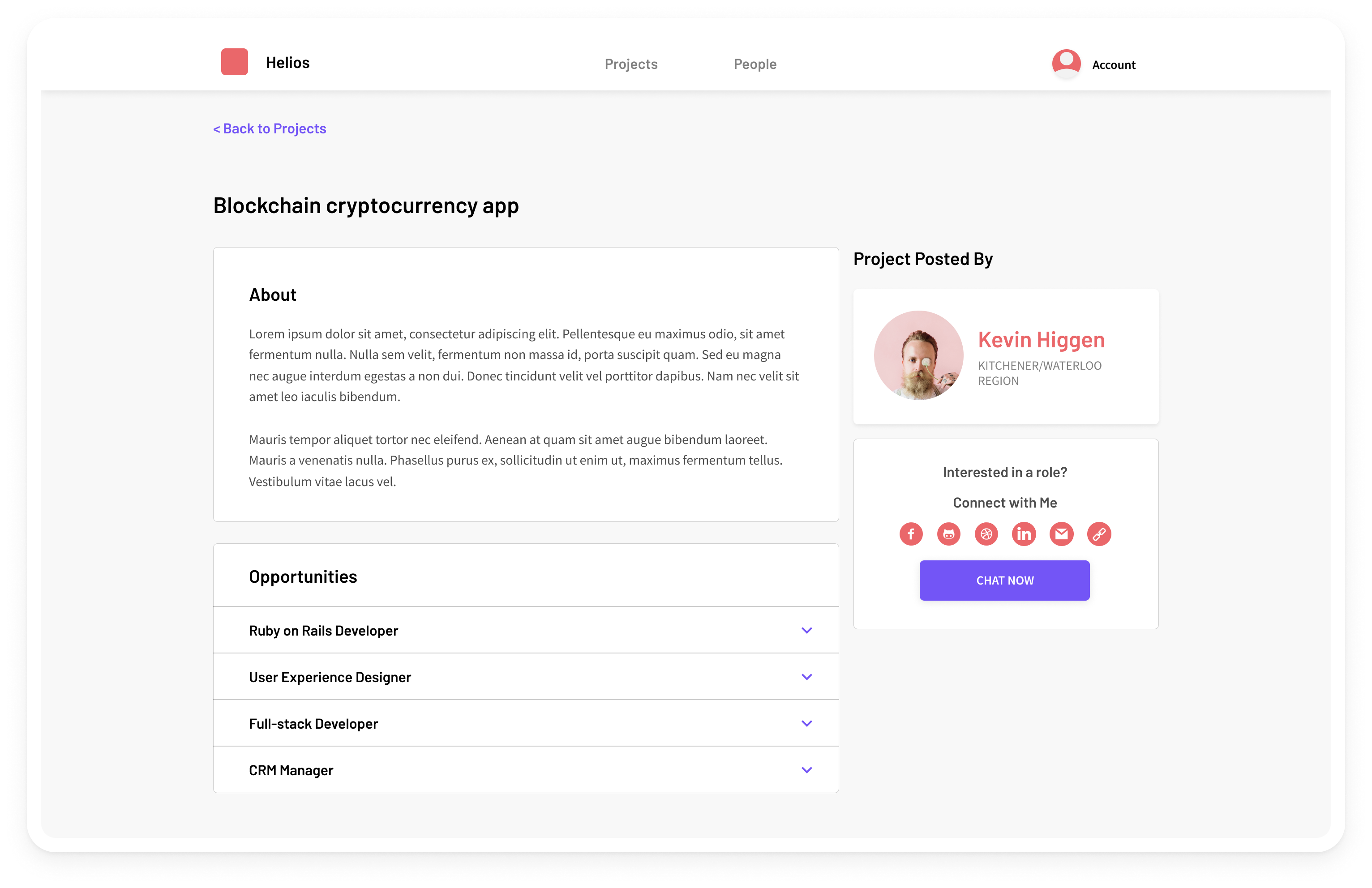 Decision 1
Sticky profile and contact section to give users a direct CTA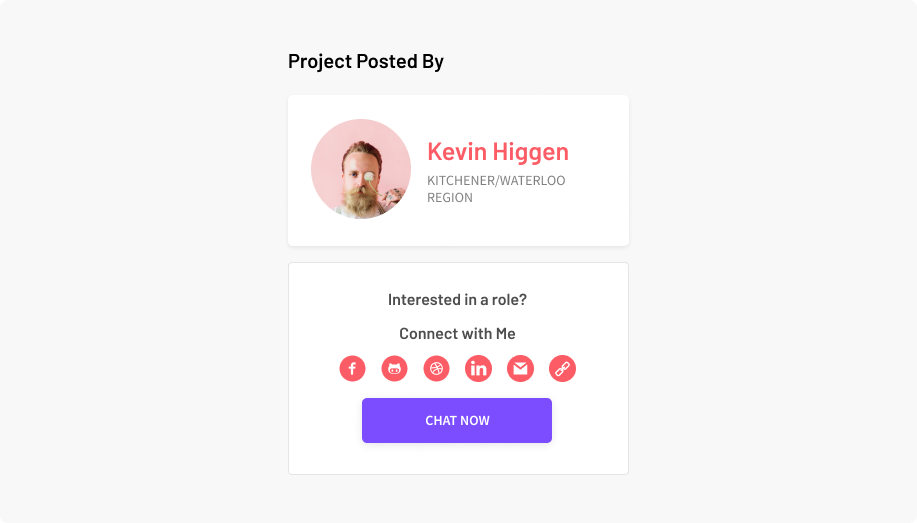 This sidebar section is a sticky component, that anchors to the top of the page as a user scrolls down. The main goal of the browse project flow is to make a connection between the viewer and the poster so that they can work together on the project. As such, I suggested to have the main function of this page available to the user at all times, therefore decreasing the friction for a user to meet their goals.
Decision 2
Chat option
Keeping in mind the purpose of this product to build community around side projects, we wanted to stay away from a job application kind of experience. In order to accomplish this, we added a chat feature to mimic casual networking or the situation of asking your friends online to participate in a fun side project.
Past Iterations
The previous version of this page were inspired by job boards and similar platforms, with the knowledge that people are typically seeking certain skills to aid with their projects. On the very right, we also tried a people-focused project details page that gave the user more information about the team.
Limitations
Adding team member information would be a time-consuming process; the creator of the project would have to upload name and photos. This information was not always relevant or valuable to share, so it would be wasted effort.
Our previous available methods of communication were through email and phone, which felt outdated for a digital platform and too formal.